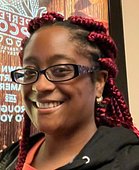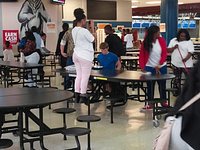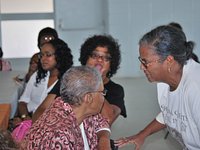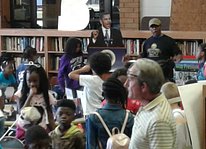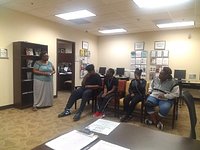 Ebonique B. Carter
Director of Operations
Betty Knight
Board Chairman
Helping Others Magnify Education
Our services help other businesses and organizations develop their future plans
Specialized development programs and Leadership Training
Through a partnership with JPN we develop heritage expositions for all nationalities
Various programs we collaborate with we also develop and train staff to teach the programs
EHP/JPN has developed a unique job readiness and training for underserved teens and young adults
with learning disabilities, this includes but not limited to teens in special education, homeless, and in fostercare
Alternative Training Staff Training Heritage Expositions Leadership Training
OUR MISSION
To develop and implement informative educational programs that can benefit a specific person, group or an entire community. Services and programs are implemented through collaborations, a variety of classes, untraditional training, peer-peer teaching, workshops, seminars, and expositions.
PROGRAM DEVELOPMENT
YOUTH DEVELOPMENT
HERITAGE EXPOSITIONS
SPECIALIZED TRAININGS
ALTERNATIVE JOB TRAINING
Express H.O.M.E. Program was created and developed by Jacqueline Bosby it was created after re-establishing themselves in the United States. The origination arised from a program called the E-4 Below Referral Service in Masawa, Japan.
In 1984, after returning to the United States Jacqueline Bosby redirected her services from the military to the homeless
making H.O.M.E. stand for Helping Obtain & Maintain Employment.
In 2000, Express H.O.M.E. Program changed H.O.M.E. to stand for Helping Others Magnify Education and changing their focus to helping other Organizations and Businesses develop their programs and Implementing more specialized programs for underserved teensand young adults. Email: expresshomeprograminc@gmail.com
2019, Express H.O.M.E. Program introduced their full "ARCH'' (Achieving Reachable Challenges & Heights) program to Athens, Ga.
Do you want to say thank you to Express H.O.M.E. Program or just let Jacqueline know how you feel about the programs that may have helped you? Vist great nonprofits link below where you can write or read a review.