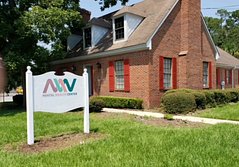 Mental Wealth Center, Inc
601 N. Ashley St
Valdosta, Ga 31602
(706) 375-0560
Achieving Reachable
Challenges & Heights
The ARCH Program is a unique transitional leadership program that bridges
the gap between teens and adulthood, it was developed to enhance the lives
of underserved at-risk-teens. The ARCH Program has been revised to fit into
our youth training programs in Valdosta, Athens, and the CSRA/Augusta areas
of Georgia with hopes of duplicating and growing it Statewide.
The ARCH Transitional Program was approved to be used through
GVRA (Georgia Vocational Rehabilitation Agency), but many of the
teens that we see or that needs us don't qualify for any of GVRA
services due to not having any recorded mental challenges or
disabilities. Which means we have no funding to provide services,
in turn, we need community business partners.
ARCH is for all underserved teens and young adults between the ages of
15-21, who maybe socially disadvantaged, low-income, with or without a
recorded learning disabilities, in or have graduated from a special education
program, dealing with law enforcement, in or have been in a detention facility
on probation, in foster care or about to age out of foster care or the homeless.
Programs are presented through instruction, presenters, field trips, hands on training and community service projects. As the needs has grown many services has been added, you can follow the link below for more information on this "BRIDGE" program, and other programs that was created to enhance the lives of this population.
ARCH Transitional (BRIDGE) Program
A Project Base Learning Program that provides a series of community service projects to teach many life skills indirectly
Summay of the ARCH Program