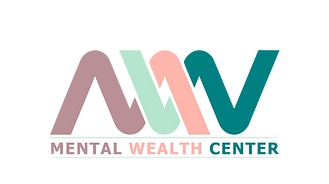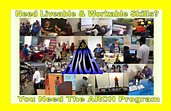 One woman can change the world; four women can change your mind. Let us help you create the wealthy mindset that you desire. We are here to help you unlock your potential and enrich your life. Please do not hesitate to reach out if we can assist you in any way.
Business Development Plan $ 500.00 - Up
Virtual Office (Need an office address only) $ 50.00 Per Month
Virtual Office & Mail Box (Address w/mailbox) $ 65.00 Per Month
Virtual Office & Answering Service $ 75.00 Per Month
Virtual Office Package (Complete Package) $ 250.00 Per Month
This is clearly the whole package everything above plus meeting space & scheduled use of the conference room
For more services and questions contact them at the number below
Oe email them at mentalwealthcenter@gmail.com
The Mental Wealth Center houses the ARCH Program in the South Region of
Georgia, in partnership with the Express H.O.M.E. Program they service
underserved teens & young adults. For more information follow link to their page
The Mental Wealth Center has a variety of services including a variety of literacy programs and special events to encourage reading for the entire family. Through Elite Solutions we provide Family Reading Programs, Book Clubs, Adult Education and GED Preparation. To register and assessments for services contact Dr. Rebecca at (850) 739-2068 or elitesoutherninc@gmail.com
The Mental Wealth Center is the newest accommodation for business owners in and around the Valdosta-Lowndes Metropolitan area. Located in downtown Valdosta, the center has become home to a groundbreaking collaborative of black women-owned businesses, the first of its kind in South Georgia, whose mission is to provide mentorship while growing and sustaining small businesses and providing the necessary services and resources to the community that will create wealthier minds.
The Mental Wealth Center is composed of four black women offering a wide array of services focused on community outreach and encompasses people from all walks of life and in every industry. These services include mental health, life coaching and certification, financial stability, tax preparation, business solutions, DNA and drug screening, IT consulting, social justice, and educational services. Along with these services, the Mental Wealth Center also offers specialized African artifacts and products. The Center has become a one-stop shop for people wanting to live a wealthier life financially and mentally. These women are considered experts in their fields and have come together to provide a space to mentor future business owners all while giving back to the community.
Therapeutic Counseling vs. Life Coaching
One of the most common questions asked is what the difference is between therapeutic counseling and life coaching. Counseling helps people deal with problems such as depression, anxiety, inner turmoil, and conflicts with others. Coaching helps people expand their visions, build their confidence, unlock their potential, increase their skills, and take practical steps towards their goals. Unlike counseling or therapy, coaching is less threatening, less concerned about problem solving, and more inclined to help people reach their potentials. All the women at the Mental Wealth Center are certified life coaches as well. We are here to help you unlock your potential and enrich your life.
To find out more about the four women in command ... their photos are a direct link to that information
• 601 N. Ashley Street • Valdosta, Georgia 31601
Phone (229) 375-0560 • Fax (229) 375-0562
Unlock your potential, enrich your life.