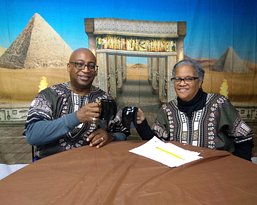 Founder of M.A.B. SILK Productions, in the early 80's M.A.B. SILK Production launched Michael's singing career, in the mid 90's it shifted to produce educational and entertaining videos. M.A.B. SILK Productions teamed up with JPN to help with financing programs & projects. &
Co-Founder of the JPN Network
Founder of The Express H.O.M.E. Program
A non-profit orgaization that develops and implements educational and informational programs. as needed. In orer to fund programs and various projects a membership program was created called Joynt Production Network (JPN) &
Co-Founder of the JPN Network
" Where Stars Are Made! "
The JPN Network was formed in 1995 after M.A.B. SILK Productions and the Express H.O.M.E. Program teamed up to give the JPN Members exposure opportunities to showcase their talents.
JPN stands for Joynt Producton Network, Joynt a twist on spelling from Joint was defined by the creater as joinging businesses and entertainers together to raise awareness and/or funds for a single cause, mainly the programs/projects developed by Express H.O.M.E. Program. JPN established many networking oportunities as well as had over 700 members when they were based in Chicago.
Michael and Jacqueline Bosby relocated their family and businesses to Georgia, June 2000. By 2002 JPN relauched and brought the JPN Leadership Program to Athens, Ga. The leadership groups produced a variety of educational and informational programs under the supervision of Michael "SILK" Bosby and once again the JPN Network was back and they became stroger than ever. The JPN Network produced 1000's of shows between 2003-2009 before
going off the air on the Charter Network. In 2009 the JPN Network was producing 30 new shows, airing in 48 30-minute spots per month, they aired on Tuesdays & Saturdays 6pm-8pm, and on Saturdays 10am-12pm.
June 21st, 2019 _FATHERS DAY" M.A.B. SILK Productios re-launch once again, on their own internet station. This will be on the RUKO internet television platform. So you can watch our shows if you have access to the RUKO stick or a Smart TV where the RUKO is already formated.